Download the 2016 Annual Report
Download the 2015 Annual Report
Here is Your Chance for a Piece of History
For $50, memorialize the name of your choice inside the new Hugus-Ferguson building, future home of Carbon County Museum & Research Center. This unique and tax-deductible opportunity ensures your name or the name of your loved one or friend will be part of the new museum forever. Your donation supports the restoration of the Hugus-Ferguson building and comes with a certificate of donation.
Have an upcoming birthday or special occasion? How about giving the gift of history this year. Gift donation certificates are also available!
For full details, call (307) 328-2740.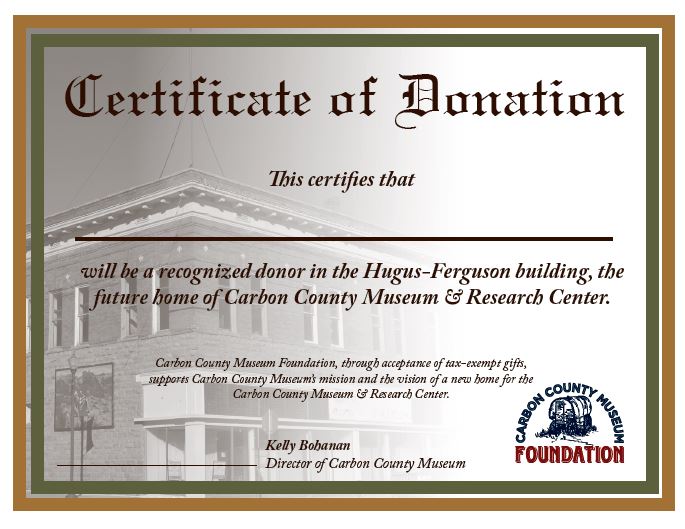 All donations to the museum are directed through the Carbon County Museum Foundation, a non-profit organization focused on aiding the museum in fundraising efforts. To donate, join the foundation, or learn more, visit their website at www.carboncountymuseumfoundation.org.